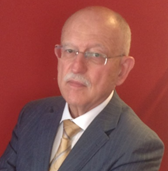 YES, The International Nuclear Societies Council is THIRTY! Founded on November 11, 1990, it has continued to grow with the addition earlier this year of Women in Nuclear- Global, with 35,000 members around the world. The total number of individual members in all the 40 Societies in the Council now exceeds 100,000. The INSC is an accredited organization with the United Nations Environmental Programme and has an Observer status with the International Atomic Energy Agency.
The European Nuclear Society has chaired the Council in 2019 and 2020. In 2019 the first INSC Meeting took place in Buenos Aires, Argentina, in conjunction with the Annual Symposium of the Latin American Section of the ANS.
The second Meeting was done in Washington D.C., USA, in connection with the Winter Meeting of the American Nuclear Society.
The first Meeting of 2020 was planned to happen in April in Tokyo, Japan, with the Japan Atomic Industrial Forum, and included a visit of the Fukushima Daichi plant. As the time of the meeting approached the COVID pandemic first wave was hitting every country and the travel restrictions made a presential meeting impossible. In June INSC held its first virtual meeting ever. At that moment the intention was to hold the second Meeting of the year in September in Vienna, Austria, on the sides of the IAEA General Conference, and celebrate the 30th INSC Anniversary then. The Corona sanitary crisis made it impossible again, and a virtual meeting was organized in October, with a record number of attendees.
Looking forward to the New Year, the current plan for the first meeting is to do it in Tokyo in the Spring, if possible. The UN Conference of the Parties on Climate Change (COP26) was shifted from this year to next, in Glasgow, UK. INSC and its Societies shall have an intense presence in the Conference and highlight the contribution that nuclear energy makes to the supply of low carbon electricity around the world.
In closing, I would like to thank my fellow INSC Officers Prof. P.Seong, Dr. P. Ozemoyah and Dr. O. Peixoto for their efforts and support in striving to make the Council a truly global voice for nuclear science and technology professionals.
Fernando Naredo
INSC Chair 2019-2020